Refreshing heat and relaxation
Enthusiastic sauna-goers will have their ultimate happiness: at our hotel you can expect sauna and infrared cabins. Experience the refreshing effect of heat.
As an alternative to sauna, vapour or saunarium is especially lauded by heat-sensitive people.
At high humidity levels and pleasantly warm temperatures, you will enjoy a similar effect as in the sauna, however without exposing your body to extreme heat.
Especially after sports, the infrared cabin is a real alternative to the sauna.
A little bit more "sweat off", in order to give your body the timeto regenerate itself: a recommended finish for an active day of your vacation.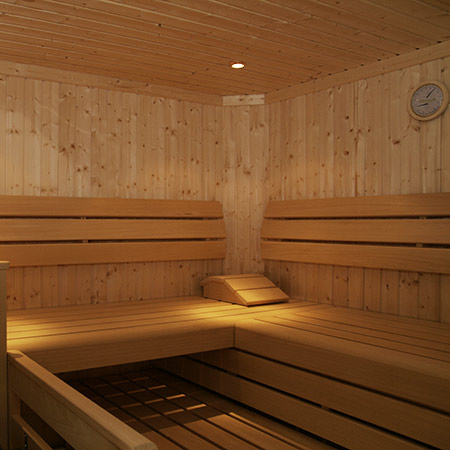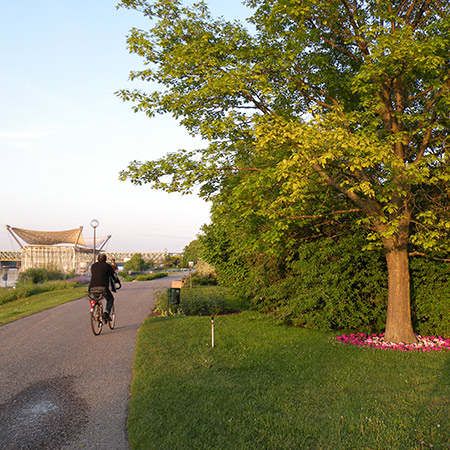 To be active, relax and take a breather
You will always find the suitable choice for your relaxation in the hotel römerhof and its vicinity after a successful conference or day of vacation.

Drive a bicycle or walk around the idyllic landscape of Aubad or professionally train yourself at the fitness room.

Recharge your energy and experience how new vitality flows through your body and tension and cramps vanish with a wholesome feeling of wellness!
Balsam for body, mind and soul
If you have the need for peace and relaxation and want to do something good to your body, then visit our wellness area.

There you have the opportunity to indulge your body, mind and soul in pleasure and wellness.

Come in and experience wellness at all dimensions.